A big THANK YOU to our 2023 Structural TImber Awards Sponsors!
Click here to view our 2024 opportunities.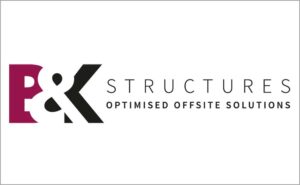 B & K Structures – Headline Sponsor
BKS is a structural timber frame contractor who specialises in the design, supply and installation of timber and hybrid structures, including Cross Laminated Timber, Timber Cassette Systems, Glulam and Structural Steelwork. They have the ability and experience to handle packages up to and exceeding £10m, incorporating each or all of these materials, and have been delivering outstanding projects for over 45 years.
www.bkstructures.co.uk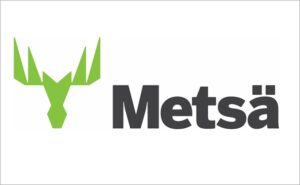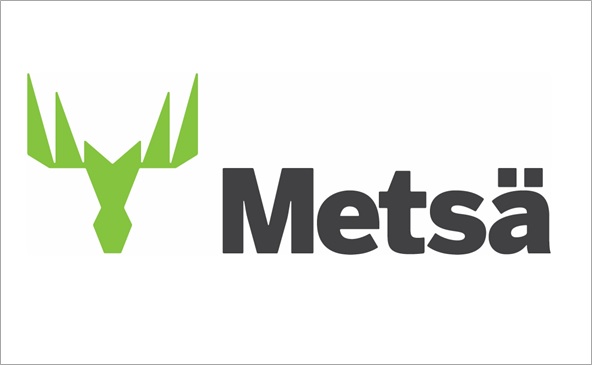 Metsa Wood – Headline & Trophy Sponsor
Everything we do involves sustainability.
Metsa Wood use 100% traceable wood from northern forests, a sustainable raw material of the finest quality. Their facilities are surrounded by these forests, which ensures a never-ending, reliable supply. Their primary products are Kerto® LVL (laminated veneer lumber), birch plywood, spruce plywood, machined softwood and machined MDF.
www.metsawood.com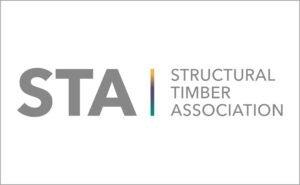 Structural Timber Association – Headline Sponsor
With over 850 members, the STA is the UK's leading organisation representing the structural timber sector and associated supply chain companies. Representing the collective interest of its members by providing confidence in the use of structural timber across the construction industry, the STA works to influence legislation and regulation and support the objectives of the structural timber sector as a whole, all backed by its unique Quality Assurance Scheme- STA Assure.
www.structuraltimber.co.uk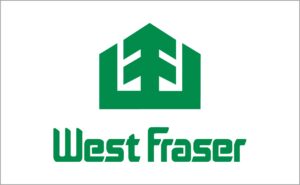 West Fraser – Sponsor of Best Use of Volumetric Technology
Our products are Net-Carbon Negative and include OSB, Particleboard and MDF. They are used extensively throughout construction, furniture and DIY industries, and are made from responsible forestry sources. We have been supplying products to Europe for over 40 years and have a strong customer base. This has been built on their record for excellent service and delivery, along with consistent quality and competitive pricing.
www.westfraser.com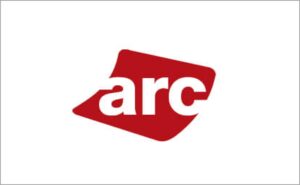 ARC Building Solutions – Sponsor of Timber Frame Project of the Year
ARC Building Solutions have been producing specialist cavity fire barriers and cavity closers since 2008. Proudly leading the way in bringing unique and innovative products to market, ARC work closely with many of the country's leading contractors and developers to develop fire protection solutions that deliver safer homes and buildings and solve real world challenges on-site.
www.arcbuildingsolutions.co.uk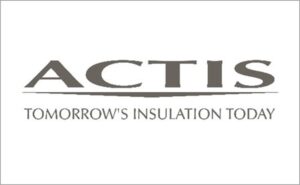 Actis Insulation – Sponsor of Custom & Self Build Project of the Year
Actis Insulation has specialised in the design and manufacture of innovative insulation and membrane products since 1980. Its CE & UKCA marked Hybrid system can be used on walls, roofs, ceilings and timber floors in refurbishment and new build projects. Eolis HC the latest major addition has made a big impact on the construction industry with its sustainability qualities and cutting edge technology, cutting time on site.
www.insulation-actis.com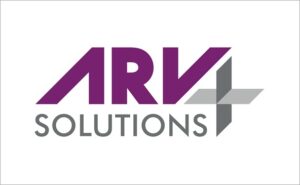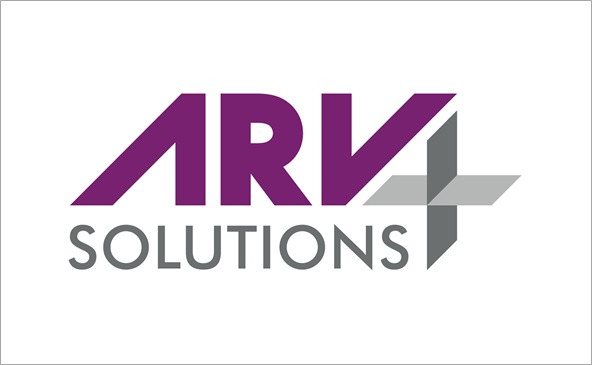 ARV Solutions – Sponsor of Table Balloons
ARV Solutions are market-leading experts for the offsite construction industry. Adding Real Value to recruitment needs for two decades.
We draw business to us through our industry expertise. We thrive on our high repeat and referral business levels which we grow and nurture by building and investing in client and candidate relationships.
www.arvsolutions.co.uk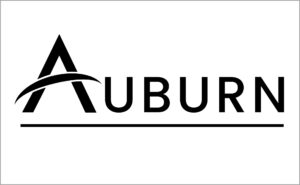 Auburn Group – Sponsor of Installer of the Year
Auburn Group are a main contractor specialising in offsite construction for developments across Essex and South East London. With a steadfast commitment to excellence, collaboration, innovation, and integrity, and backed by a dedicated workforce, robust supply chain and innovative methodologies, we go above and beyond to ensure outstanding results surpassing expectations.
Each project undertaken is a tailor-made solution for our client's wants and the end users' needs in mind. Our modernised practices and pioneering engineering lead to increased productivity, with a focus on using sustainable materials.
We believe in developing for today without compromising tomorrow, making our builds futureproof.
www.auburngroup.co.uk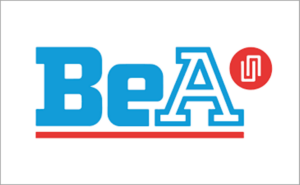 BeA Fastening Systems – Sponsor of Retail & Leisure Project of the Year
BeA is the trusted fastening partner for many of Europe's leading names in timber frame engineering. The business manufactures an extensive product range which includes pneumatic, electric and gas powered tools as well as an unbeatable choice of nails, staples, screws and other fasteners. BeA also offers customers access to field-based service engineers equipped with mobile workshops, excellent logistics and products manufactured at European facilities. In addition, the company is the market leader in the provision of fully automated fastening tools.
www.bea-group.com/bea/uk/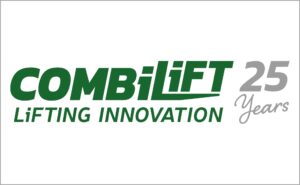 Combilift – Sponsor of Pioneer of the Year
Combilift manufactures a wide range of customised materials handling solutions with lift capacities from 1t to over 100t and exports its innovative products to more than 85 countries. Products include the multidirectional models of the C-series designed for the safe, space saving and productive handling of long and bulky loads. The Combi-SC straddle carriers and the Combi-MG mobile gantries can easily lift and handle the most extreme loads such as modular buildings.
www.combilift.com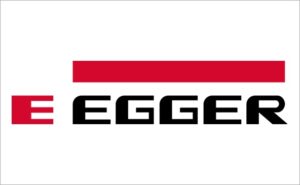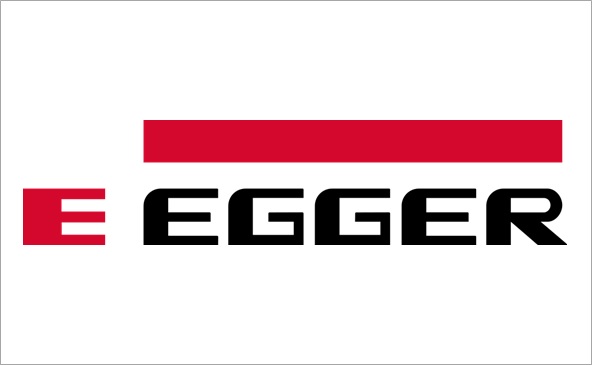 EGGER UK – Sponsor of Welcome Drinks Reception
EGGER (UK) Ltd specialises in the design and manufacture of industry leading structural flooring boards for UK housebuilders. It is based on EGGER's portfolio of structural P5 grade flooring boards EGGER P5, EGGER Peel Clean Xtra and EGGER Protect. The boards feature enhanced moisture-resistant properties and a precise diamond-tipped cut tongue and groove profile,
www.egger.com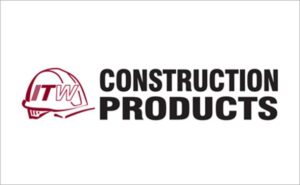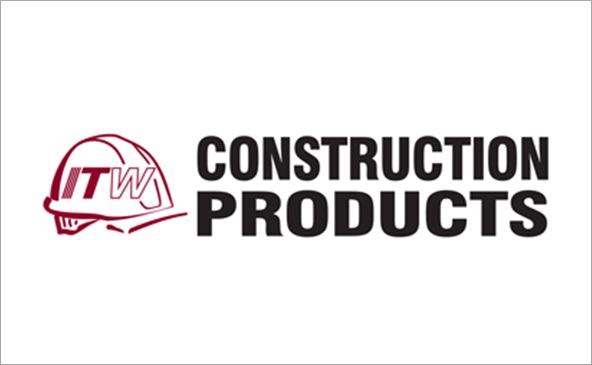 ITW Construction Products – Sponsor of Engineer of the Year
Cullen branded timber engineering connectors have been synonymous with innovation and quality for over 40 years. Alpine and Gang-Nail brands of timber connecting systems, software and equipment raise industry standards for the production of floor and roof solutions. Paslode is a leader in the manufacturing of nailing systems for timber offsite construction.
www.itwcp-offsite.co.uk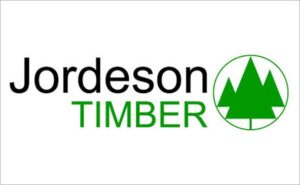 Jordeson Timber – Sponsor of Table Plan
Jordeson Timber imports and distributes softwood timber products to customers throughout the UK and Ireland. Whatever your requirements their knowledgeable and professional team are there to help.
www.jordeson.co.uk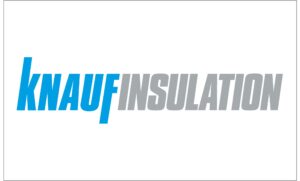 Knauf Insulation – Sponsor of Contractor of the Year
Knauf Insulation is the UK's leading provider of high performance, sustainable glass and rock mineral wool insulation to the timber frame and offsite industry. With many years of experience, it is one of the fastest growing and most respected names in insulation worldwide.
Knauf Insulation's mission is to challenge convention and create innovative solutions that shape the way we live and build in the future, with care for the people who make and use them, and the world we depend on.
https://www.knaufinsulation.co.uk/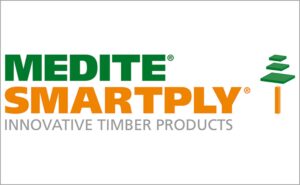 MEDITE SMARTPLY – Sponsor of SIPs Project of the Year
MEDITE SMARTPLY is Europe's leading producer of engineered wood-based construction panels and is committed to manufacturing products that contribute to healthier, environmentally conscious building solutions. The company delivers exceptional products with outstanding sustainability credentials, demonstrating unrivalled innovation and is recognised for industry leading customer service.
www.mdfosb.com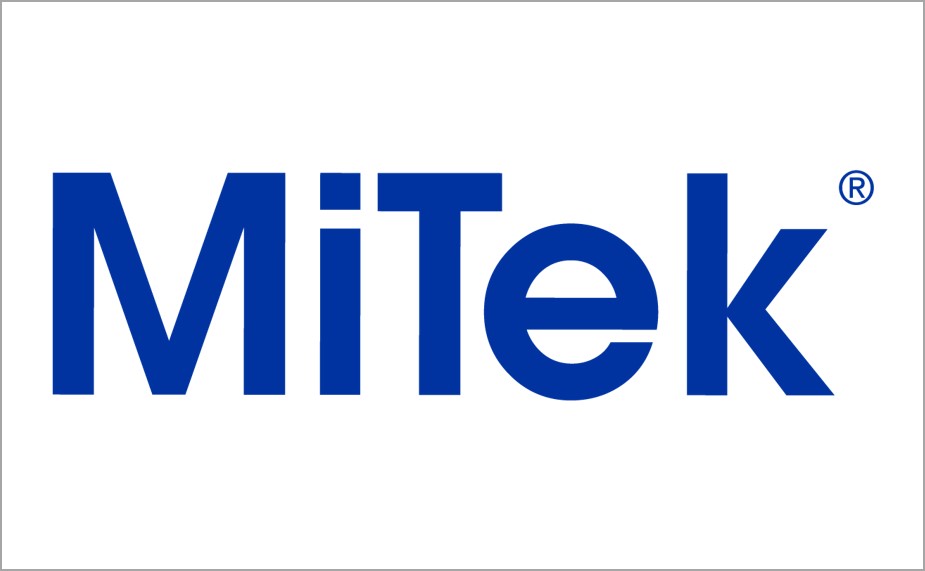 MiTeK – Sponsor of Social Housing Project of the Year
MiTek specialises in the development of software solutions for structural timber applications and the provision of engineered steel connector products for roof truss and Posi-Joist manufacture. MiTek Services provides a range of design and drafting services to support our customer's capability and growth, and our automation team provides manufacturing equipment to the engineered timber industry.
www.mitek.co.uk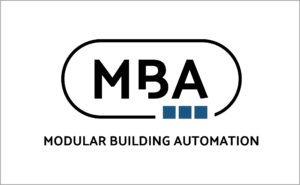 Modular Building Automation – Sponsor of Solid Wood Project of the Year
Modular Building Automation BV designs and manufactures equipment for the offsite construction industry worldwide. Specialising in timber frame and steel frame construction of frames, elements and volumetric methods, the company is well placed to support this growing sector with automation equipment. With our production facilities in the Netherlands, from where our equipment is designed and manufactured; our sales, distribution and technical support offices in the UK; and our worldwide network of dealers, the company can provide individual machines, production lines through to complete modular factory installations.
www.modularbuildingautomation.eu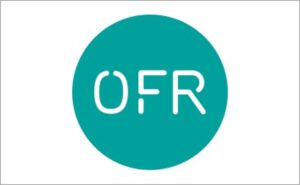 OFR Consultants – Sponsor of Client of the Year
OFR are the UK's leading independent fire and risk consultants. We are experts in fire engineering, committed to delivering pre-eminent expertise to protect people, property and the environment. Alongside our Design, Implementation and Expert disciplines, we're passionate about our Research, which delivers support for commercial clients, trade bodies and government alongside its own self-funded research into prescient topics.
www.ofrconsultants.com

Openwall Offsite – Sponsor of Healthcare Project of the Year
Openwall's innovative timber frame walls efficiently bridge the gap between traditional and modern methods of construction.
The true open panels combine connector plates with angled timber webs for an engineered wall not reliant on structural sheathing board, resulting in less materials and a lightweight, simplified design.
The Openwall method builds on established roof truss principles of assembly and mass production, working to a harmonised standard, ensuring cost-effective, high-quality panels and a safe, flexible platform for exceptional thermal performance.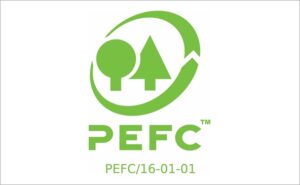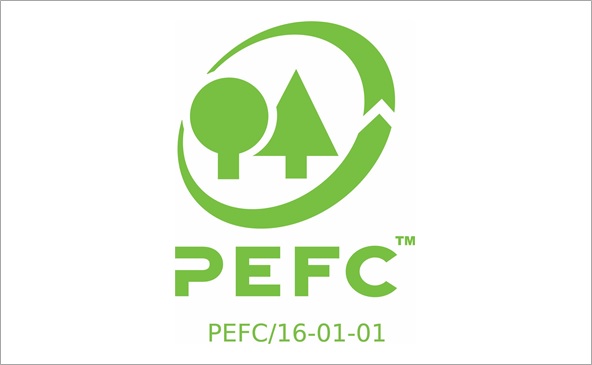 PEFC UK – Sponsor of Education Project of the Year
PEFC is an international non-profit organisation, dedicated to promoting sustainable forest management through independent, third-party certification. We endorse national forest certification schemes developed through multi-stakeholder process, tailored to local priorities and conditions. We believe that forest certification should be local so PEFC UK is one of 70 national members together forge a global alliance. Our standards provide forest owners with a means of demonstrating good forest management, enabling them to supply the construction sector with responsibly-sourced wood products.
www.pefc.co.uk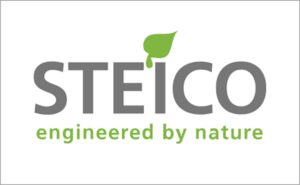 STEICO – Sponsor of Low Energy Project of the Year
STEICOflex is a flexible wood fibre insulation: it entails no harming ingredients. It has excellent thermal properties and protects against cold and heat. It can be used in new build and renovation, and is healthy for the home and for the planet.
www.steico.com/en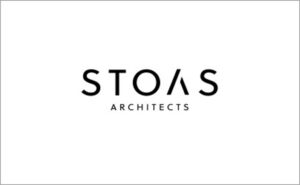 STOAS Architects – Sponsor of Commercial Project of the Year
We've been established for over 30 years and have two Midlands based offices. Our designs emphasise efficiency and practicality at every step. Each element has a purpose and contributes to the whole development including the social, psychological and economic context.
We design practical, multi-functional and aspirational spaces by analysing project requirements and considering all contexts. Our rigorous examination of needs and environments enables us to create efficient designs, delivering confident, workable spaces, which adapt to changing needs.
www.stoasarchitects.com/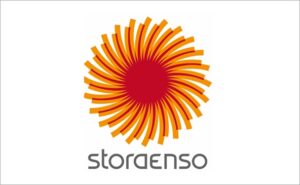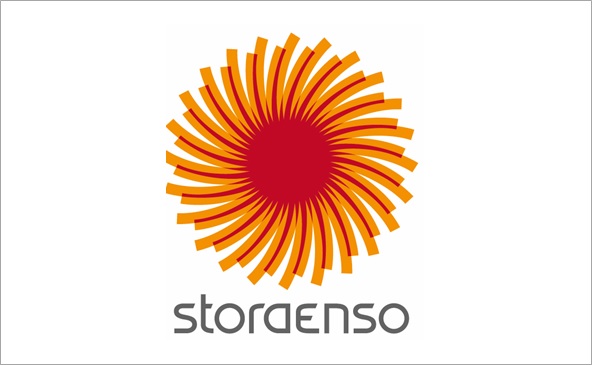 Stora Enso – Sponsor of Architect of the Year
At Stora Enso, we want to help build a great future with wood. We are your go-to source of a wide range of quality wood products that improve the performance, safety and sustainability of your buildings. Around the world, architects, builders and contractors turn to Stora Enso as a leader in sustainability and an innovation partner they can rely on for their building projects. Whether you're looking for the simple beauty of classic sawn wood or the predictable precision of engineered wood, we've got what you need.
www.storaenso.com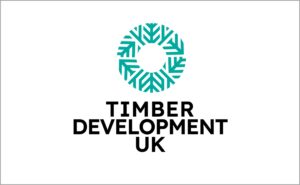 Timber Development UK – Sponsor of Product Innovation Award
Timber Development UK (TDUK) is the largest, most comprehensive supply chain body for timber in the UK; committed to growing your business, knowledge, connections, and influence. Founded through the merger of the Timber Trade Federation and TRADA in 2021, TDUK brings together more than 1500 businesses which span from sawmill to specifier, and all points in between.
www.timberdevelopment.uk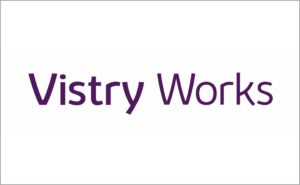 Vistry Works – Sponsor of Private Housing Project of the Year
Vistry Works, part of the Vistry Group, is our new timber frame manufacturing operation. It is focused on growing our MMC capabilities and improving operational efficiency that aligns with our sustainability strategy and is a key part of our plan to deliver net zero carbon homes. We have three operational modular panel factories that bring together modern and efficient delivery methods to create sustainable communities and this form of construction brings with it significant environmental benefits as well as speed of delivery and quality.
www.vistrygroup.co.uk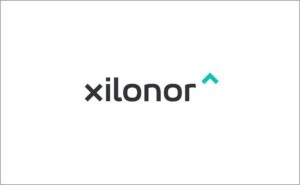 Xilonor – Sponsor of Project of the Year
Xilonor is new to the mass timber industry with a state-of-the-art factory manufacturing premium quality CLT from local sustainable resources utilising Pinaster and Radiata Pine. Panel options from this high quality CLT manufacturer include sizing formats up to a maximum of 12×3 metres by up to 320mm thickness. Xilonor offers flexibility with size increments of 100mm available. 3, 5 or 7 ply with longitudinal or transversal exterior layers to maximise strength according to the panels orientation and double exterior layers.
www.xilonor.es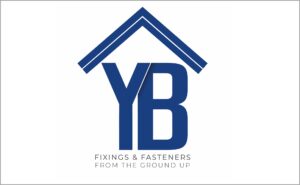 YB Fixings – Sponsor of Advanced/Closed Panel Technology Project of the Year & Welcome Paparazzi
YB Fixings is a UK and Ireland distributor holding unique connections with MAX & Beck Fastenings. With over 30 years of experience supplying the Modular and Light Gauge Steel industries, we offer unique and innovative time and cost-saving solutions for all applications.
We provide our customers with a tailor-made solution rather than just a product.
www.ybfixings.com